Our Team
Managing & Creative Director
Our Managing Director is also our Creative Director which means that the needs of our Clients are always in capable hands. Our Creative Director manages the concept and design stages from inception to execution.
He works with our Graphic Designers to develop creative solutions and provide the framework design in-line with our Client's vision and expectations. He also manages, delegates and oversees our developers throughout all stages of the project.
Studio Manager
Our Studio Manager works collaboratively with our Staff and Clients to ensure projects are delivered on time and within budget. She monitors processes, sets timelines and assists with project development and strategy.
She works directly with Clients to gather and prepare all documentation required and ensures that they are kept up to date with the status of their projects.
Graphic Designers
Our Graphic Designers work closely with the Creative Director to visualise and assist with the development of all marketing strategies and design.
They also assist in the delegation of tasks to developers and provide testing to ensure your site is functional. With a passion for design and a keen eye for detail, our designers are focused on delivering high end designs incorporating the latest features and technology while working within our Clients brief.


Web Developers & Coders
Our Developers are fluent in all major web, application and database languages. With their expertise in software development and knowledge of industry best practice, they have the competency to build and maintain the most complex digital solutions.
With their commitment to solving problems and working within the parameters of budgets and timelines, they produce high quality code and up to date solutions incorporating the latest technology.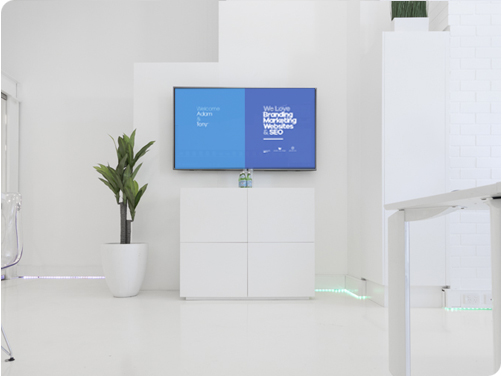 SEO Strategists
Our SEO strategists work in collaboration with the Web Developers and the Managing Director to achieve excellent results in Google rankings for specific keywords chosen by our Clients.
In addition to this, they use numerous tools to interpolate data to be presented to Clients on a monthly basis as well as implementing new techniques to improve the exposure of your website on Google.


Content Writers
Writing content can often be the most difficult part of a project and often may cause delays to the timeline.  Our content writers are always on hand to help with this difficult process if our Clients require it. They can assist with the creation and development of visual and text assets for all written content including websites, presentations and newsletters.
They specialise in writing, editing and proof-reading content to ensure the end result is clear, accessible and most of all, enjoyable and easy to read!
Accounts Managers
Our Accounts Manager and Bookkeeper oversee all financial aspects of a project including assisting the Studio Manager in setting goals, budgets and timelines.
The Accounts Manager also does all invoicing and ensures that Client's accounts are kept up to date to ensure that timelines are not delayed.
They are here to assist with any accounts enquiries and ensure Clients are kept informed of their responsibilities.
Technical Support
Upon completion of your project, our Technical support team are here to provide ongoing support if required.
They are happy to liaise directly with our Clients or third parties to identify, support and resolve technical problems.

They also ensure updates and maintenance are completed to ensure your project is up to date with the latest technology.